Step-by-Step Guide for Athletic Clearance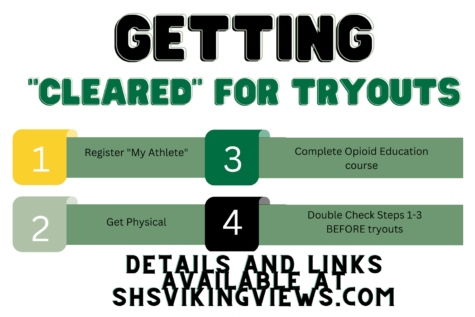 With winter sports coming up so quickly, it can be confusing to make sure you're all cleared and set up for success by the time tryouts roll around. Follow this step-by-step guide to make sure everything's in place and ready to go! 
Tryout Dates: 
Girls Basketball: October 31st 

Boys Basketball: October 31st

Girls Soccer: November 7th (open fields starting on October 31st, informational meeting 31st in the auditorium)

Boys Soccer: November 7th (open fields starting on October 31st)

Wrestling: October 31st 
Getting Cleared: 
Step 1: Register My Athlete – vist "Akitvate" (linked below) and create an account by filling out the parent/guardian information and agreeing to the terms of use
Step 2: Have a physical from this year – if you don't already have a recent enough physical, you must get one filled out by a medical professional
Step 3: Complete the Opioid education course and the Brain Book Concussion through AZ Preps 365. The Brain book concussion only needs to be completed once throughout your time in highschool, but the opioid education course must be completed annually
Step 4: Make sure that all steps within Register My Athlete are completed and submitted. All forms must be uploaded and all electronic signatures must be completed 1 week or more before the first practice.
Once all of your information is cleared by the Athletics Office, you will be issued an Athletic Clearance Card to give to your coach.
For questions concerning athletic clearance, visit the athletic office on campus!
Helpful Links: 
Your donation will support the student journalists of Sunnyslope High School. Your contribution will allow us to purchase equipment and cover our annual website hosting costs.