Expected Red Wave Becomes a Red Trickle: What Happened in the 2022 Election?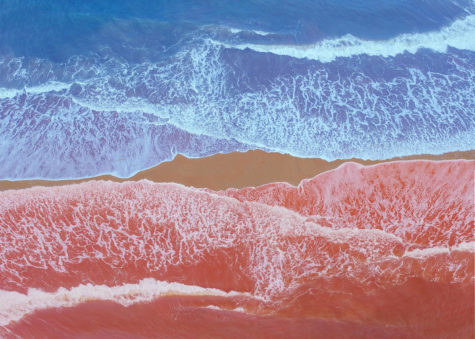 In the months before the 2022 midterm elections, polls, news outlets, and politicians all talked of a so-called "red wave," predicting that there would be a mass election of Republicans in Congress. 
But on November 8, the nation experienced what some are describing as a "red trickle."
Democrats retained their hold in the Senate, and Republicans gained only a slight edge in the House.
So why were the polls, politicians, and news outlets all so wrong? 
Isabel Hiserodt, a former staffer for the Kris Mayes campaign, said, "Trump had a huge influence when it came to the nomination of Republican candidates."
Many Republican candidates were associated with Trump, which may have cost Republicans many seats in Congress and isolated more moderate-leaning Republicans in the process.
"It was really difficult for… conservatives who don't align themselves with the Trump movement to give their support to candidates like Kari Lake or Abe Hamadeh or Mark Fincham who are election deniers," explained Hiserodt.
Due to this, many Trump-endorsed candidates did worse than expected in the races.
Civics teacher Karin Cummings said, "There were a lot of Republican candidates that were trying to get his endorsement… some of his handpicked candidates either lost or didn't do as well as they should have."
While this occurred nationally in states like Pennsylvania, Connecticut, and Nevada, Arizona was also packed with action this election season.
"The governor's race- Kari Lake vs Katie Hobbs- Kari Lake was this very extreme, far right Republican… being so unbelievably extreme, for most people, is kind of turning them off," said Hunter Miller, member of the ASU Young Democrats.
Another factor in the lack of a major Republican victory was the issues at stake.
Miller said, "A lot of the Republicans were seeking a ban [on] not only abortion, but… on contraceptives [as well]." 
While pollsters expected the economy to be the main issue driving voters, many voters were instead stirred by social issues like abortion following the recent overturning of Roe v. Wade.
"Reproductive rights meant a lot more than people thought… especially after the Dobbs Supreme Court decision," said Cummings.
The midterm elections also mobilized younger people to go out and vote, perhaps because of those social issues at stake.
Hiserodt said that "the youth vote performance was really great this year, especially among campuses like ASU, NAU and U of A; [they] performed really well, especially for Democratic candidates."
Data shows that the turnout rates for people ages 18-30 were the second highest for a midterm election in the past three decades.
"I just feel that impact, especially being on campus, seeing the huge line of people on election day, waiting to vote… it was nice to see," Miller added.
Considering all of the unexpected factors, the election results could mean big things for the future.
Cummings explained that "it's a good thing for Democrats because they are now in charge of the Judiciary Committee in the Senate… where they vote on any Supreme Court justices and all the federal judges. So they will have two more years to place maybe more liberal or not as conservative judges, and maybe even possibly a justice, into the courts."
The impact of this may also be long-lasting for the Republican party. 
"In the future… we're gonna see a lot of the establishment Republicans start to reconsider rooting their ideologies in Trumpism and maybe changing their party leadership," predicted Hiserodt.
And as for Arizona, the election could mean a more permanent shift away from the right with the newly elected Democratic governor and two Democratic senators.
Miller said, "The state is a lot more moderate, or even blue in some cases, than a lot of people realize. And I feel like with more young people turning out… that can change even more so."
 Though they may not be the ones Americans expected, it's clear that many changes may be due in the future of American politics.
Your donation will support the student journalists of Sunnyslope High School. Your contribution will allow us to purchase equipment and cover our annual website hosting costs.