Swifties Despair: The Incredible Failure of Seatgeek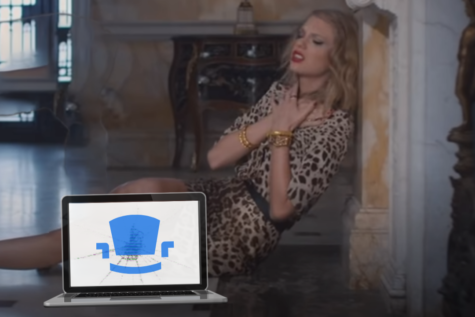 Upon the release of presale tickets for Taylor Swift's "The Eras Tour" on November 15th, many fans found themselves fighting for hours to get their golden ticket to Swift's first tour in 4 years. 
The sale, run by Ticketmaster and SeatGeek (in Arizona and Texas), was considered a "disaster" by many who ran into problems such as site crashes, presale codes not working, and even being kicked out of the queue multiple times; many fans were stuck dealing with these frustrations during their day at work, or even school, where many of Sunnyslope's Taylor Swift fans struggled to secure their tickets.
Many found the ticket-buying experience frustrating, such as Leah Clark, who said, "I was in the queue from 10 a.m to around 1:40 p.m."
Students at Sunnyslope also found themselves in difficult situations regarding the sale.
Junior Ella Brown said, "I was in the queue for three and a half hours" describing her experience as, "very frustrating, it got annoying fast, and I was super stressed about it not working."
The tickets were expected to be in high demand, but many fans found their experiences to be outrageous compared to other ticket-buying experiences 
Clark made a comparison, "I knew it was probably going to be terrible. Years ago, I had the same experience buying Garth Brooks tickets–but it took like thirty minutes, it was not this insanity."
However, many fans who waited in long queues did not get the opportunity to get the tickets they wanted.
Clark said, "it just took me to the screen to buy tickets, but there was nothing left. I wanted to buy six, but it kept kicking me to seats I didn't want; I ended up getting two tickets in the lower level."
Many fans are placing the blame on Ticketmaster's organization of the Verified Fan system.
Brown said, "regardless I think they should have been able to run more smoothly knowing how many people were going to buy tickets, they sent out the codes."
Clark criticized Ticketmaster's ability to predict the demand for this event
Clark said, "I think they grossly underestimated the number of people who were going to be interested in this."
She also said, "that's on them, they should have done their market research and figured out exactly how many people were willing to pay anything for this."
One of the largest barriers to actual fans getting tickets, however, was the prices of the tickets both on Ticketmaster and resale sites.
Regarding ticket prices, Brown said, "I felt like the initial sale was okay, but the minute the shows sold out and it was all resales, the prices became outrageous; I don't want to spend thousands of dollars on tickets that were originally 200 dollars."
Many felt as though the ticket prices were barring actual fans from getting a ticket.
Clark said that the cost was, "prohibitive to fans" and "I understand that there are costs to these things, but at the same time, you want to be mindful of your consumer."
However, some are willing to pay anything to see their favorite artist.
Clark said, "I spent what I felt was a comfortable amount of money to see somebody who I think is an icon and has been on my bucket list forever."
Your donation will support the student journalists of Sunnyslope High School. Your contribution will allow us to purchase equipment and cover our annual website hosting costs.