Eleven Vikings BCLS Certified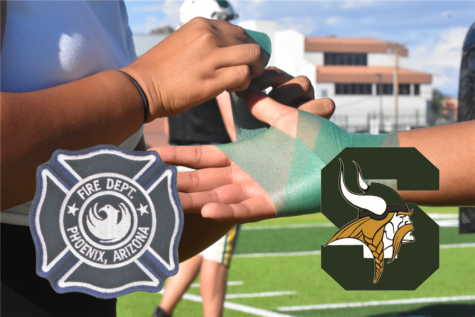 Eleven Sunnyslope Students certified or recertified in BCLS with the Health Occupations Students of America Club (HOSA) and Phoenix Firefighters Association.
HOSA is a new club on campus this year. They hosted a CPR certification day on November 5.
Sixteen SHS HOSA members attended the Fall Leadership Conference on November 10.