Tech on Lockdown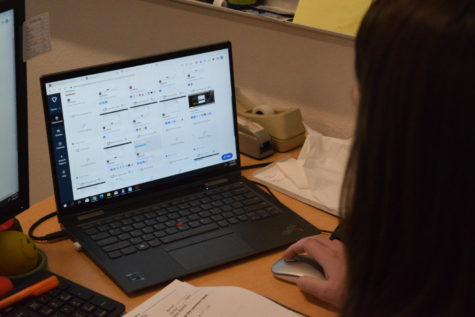 Why does Sunnyslope High School use lockdown browsers?
According to a lockdown browser company named respondus.
Most high schools use lockdown browsers because it "helps teachers ensure the integrity of online tests."
Sunnyslope uses a lockdown browser called GoGuardian.
This lockdown browser helps students stay "scholarly" (in the words of GoGuardian) and more focused when learning online.
While teachers use the extension to prevent digital cheating by locking students into the online exam, some students do not like that their teachers use the extension.
Sophomore Dylan Clarke said, "Sometimes I think it's rude when I'm taking a test and I get the notification that I was connected to GoGuardian because I feel like it's implying that my teacher thinks that I'm cheating."
They find it intimidating.
Students have said that this makes taking the test more difficult and makes them more anxious, and it makes them doubt themselves.
Test anxiety is already a bad feeling of worry and self-doubt that can interfere with your test-taking performance and make you miserable.
Not only do students feel it's offensive and intimidating, they feel it is an invasion of their privacy, and others think that it is perfectly fine that the school or their teachers monitor their work.
Sophomore Alicia Carey said, "I think that it is a good thing that the school monitors some peoples' activity because not only could they be cheating, some people don't understand that they are on a school Chromebook and search for inappropriate things."
Some would say that the school district blocks these websites to protect kids from harmful and distracting content on the internet.
A school is a place where kids should be learning, after all.
While the internet is a useful tool to do just that, it also brings countless distractions like students being exposed to information that they should not be seeing, reading or watching and schools should be wary of certain websites.
While schools do everything they can to prevent students from accessing these websites, there are ways around it, and a student will always figure out how to unblock these websites by finding sites that are specifically made to unblock them.
Sometimes the district can be harsh with websites that they do block, for example the school has chess blocked which does not have anything to do with school.
To students this may seem innocuous, but in reality, it's just another distraction for students to zone out and miss notes, concepts, or instructions.