A Night at the (German) Opera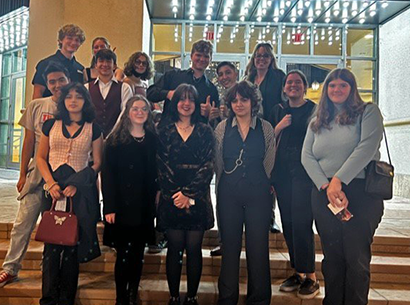 Sunnyslope German students attended a German opera that was made specially available for students by the Arizona Opera Company on November 30.
Teachers Mary Walther, Skylar Beisler and Alex Hamill joined the German Students.
Students dressed up in the best, and headed to The Herberger Theatre downtown.