Students Impress at Language Fair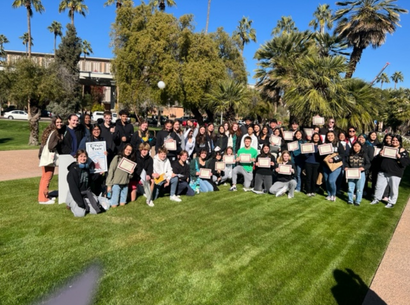 The Sunnyslope World Language Department attended the Language fair at ASU on Tuesday.
Freshman Amelia Brewer took first place in German recitation, while Freshman Cambria Havran took 2nd place the same event.
5-6 and AP German also took home a second place prize.
French took 2nd in 'Known Play.'
Spanish 3-4 took 2nd place, 5-6 took 1st and 2nd place awards.
Heritage Spanish took home 1st, 2nd and 3rd place in memorized skits!
In the poster competition,Slope took home an honorable mention.
The students rocked the competition once again.