Sunnyslope Woodshop Burns Down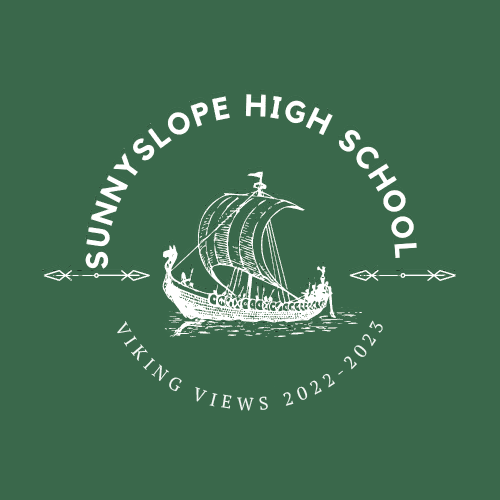 Sunnyslope's 200 building endured a damaging fire on November 30 after an inflamed piece of sawdust was vacuumed into a facility dust collecting system.
A Glendale Community College course was taking place in the building when the fire started.
The fire department was called almost immediately; there were still many after-school clubs at school including some sports and the Cocoa and Cram was winding down.
This fire set back the woodshop program "for about 4 weeks due to lack of equipment," said Construction Technology Teacher Jared Hutchinson.
Without the proper materials, Hutchinson had to think of new ways to teach a hands-on learning class hands-off.
This was not the first time, however, that Hutchinson has gone through a similar situation: Covid was another time when the woodshop had to work primarily online, so he has had some experience. 
For the remainder of the 2022 semester, the woodshop will work on Career Exploration, "Luckily, that assignment was online, and the students were able to create a presentation with their group." Hutchinson said. 
There are bigger plans for the future of Construction Technology though. 
According to Tim Matteson, assistant principal of operations & resources at Sunnyslope, "the program will be moving away from woodshop and into construction tech, which doesn't utilize a lot of [the woodshop] equipment." 
Sunnyslope will not be rebuilding the woodshop to completion and only some materials have been replaced already. 
In the future,  the class will look different, and some students are worried about that.
A current woodshop student, Junior Shane Souders finds that the future class might be boring. 
When it was brought to his attention that Sunnyslope is moving towards a construction tech class, he said that the "hands-on aspect is my favorite part" and losing that makes him wonder how fun the new construction class will be. 
Some equipment has been replaced for the second semester, so Souders is happy to be working on some of his projects again such as building a bench and a doghouse. 
Even though the fire set back the woodshop for a couple of weeks it simply hastened the inevitable curriculum change. 
Since the wood shop class has been gone for a few years, and now the woodshop equipment is gone, students can still choose construction technology — it just may look a bit different from now on.