The Hawk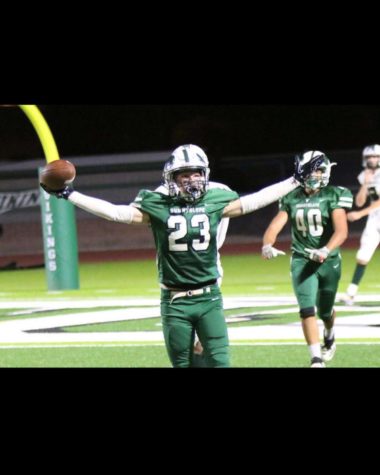 Kobe Bryant. That is a name that most people will recognize and for good reason. Bryant put in countless hours of work in order to become one of the greatest basketball players of all time. While Bryant was blessed with great genetics, like most professional athletes, these only take you so far and Bryant used his intense work ethic and grueling training in order to push himself even farther. His attitude of always putting in work to get better is more rare than you might think, especially at the younger level, but a member of Sunnyslopes football team is the perfect example.
"Jayden's a cool guy and he's always trying," said Senior Football Player Kyle Cunanan, "Even on scout team he would try his best and do what he could to get where he wanted to be in the starting spot."
And earned that starting spot he did as in his senior year Carbajal had 45 tackles and 5 interceptions while starting every game. 
Carbajal said his senior year was a big leap and admitted "when I was junior I wasn't really that good", but he put in a lot of work in the offseason getting up early and staying up late to really get better and it paid off. 
Carbajal's senior year definitely shows this big leap and he also appreciates how football in general has changed him as a person.
"It's a lot of growth," Carbajal said, "From freshman year to senior year I grew a lot in terms of skill, maturity, and build."
Growth isn't the only thing that Carbajal will remember from high school football, but he will always remember a certain game.
Carbajal said that he will always look back on the Vikings upset of number one ranked Desert Mountain with fond memories and joy.
However, Carbajal's senior season is over and thus his high school football career, but a lot of football is still left to be played for him after his commitment to the University of Concordia-Wisconsin. 
"Concordia has a lot of good people there," said Carbajal, "I went on a visit there in January and it's a nice school with nice facilities and nice coaches, so I'm really looking forward to playing there."
Concordia will be getting one of hardest trying and most committed athletes that one can have, and Carbajal is ready to put in the work.