Vikings Forever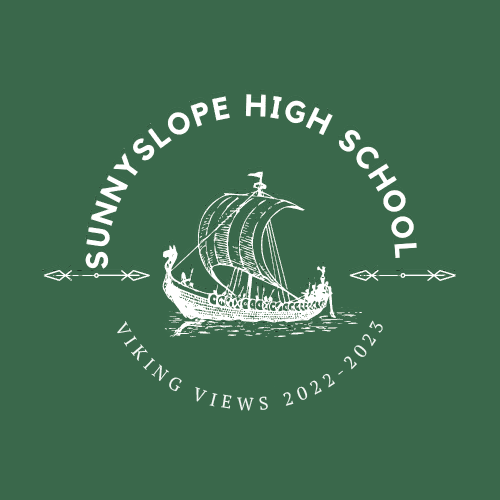 During March Madness this year, The  fifth seeded San Diego State Aztecs made a surprise run to the finals behind great play from Forward Keshad Johnson and Center Nathan Mensah.
Marked by an incredible buzzer beater against Florida Atlantic, their Cinderella run was unforgettable. 
This year, The Aztecs had an injection of viking spirit come from former Sunnyslope Forward Elijah Saunders.
 In high School, Saunders, along with Star Guard Oakland Fort, led the Vikings to an incredible 2021 6A state championship.
A true freshman, he still has room to grow where he will inevitably make Sunnyslope proud.
 For Saunders, he and his team will look to build on the unprecedented success they experienced this year which, with a coach as good as Aztecs Coach Brian Dutcher is, is an attainable goal. 
In an exit interview with the NCAA, Dutcher Highlighted the culture he strives to create.
"People talk about culture and this is their third year as a head coach in a program. Culture is 24 years in one place. That's where I've been. That's culture," said Dutcher.
Culture requires a buy-in from all players which Saunders, although he saw little minutes on the floor, bought into. 
Dutcher went on to talk about how the team has bought into their roles.
"Depth isn't a strength unless they embrace it [their role]. And this team embraces it."
For Saunders, his role , as most freshmen have, watched his team succeed from the bench. 
This though, could change next year as Senior Forward Keshad Johnson announced that he is leaving the school. 
Sunnyslope's March Madness roots did not end with Saunders, though, as Former Star Sunnyslope Guard Oakland Fort led his team, the NAU Lumberjacks, to a surprising upset win in the big sky conference tournament.
Fort hit a 28 foot three pointer to send the one seeded Eastern Washington Eagles home.
In an interview with 12 news, Fort detailed the emotion after he hit the shot.
"I felt really good about myself for my teammates, especially for the older dudes. I just loved doing it for them. So yeah, that was really nice." said Fort.
Head Coach Shane Burcar was ecstatic about the shot.
"The feeling was tremendous knowing that we're staying a couple more days, and just the work that our guys have put into the whole season of belief, and it all pays off." said Burcar in an interview with 12 news.
Sunnyslope's success at the next level will only continue to grow as both Saunders and Fort continue their careers.