Margot Robbie, Ryan Gosling, and Greta Gerwig in the Dream House – The Barbie Movie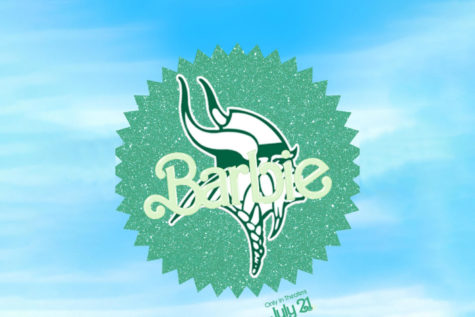 By Ella Olsen
The Barbie Doll, everyone's childhood staple, is finally being brought to life.
Warner Bros Pictures announced their new production of Barbie starring Margot Robbie and Ryan Gosling. 
The upcoming film is set to release on July 21, 2023 and is confirmed to have a budget of 100 million dollars.
It is directed by famous American actress, playwright, screenwriter, and director Greta Gerwig.
There are many familiar faces seen in the cast, with actors like Will Ferrell, Michael Cera, America Ferrera, and Emma Mackey taking part in the movie.
A few teasers of the film have been unleashed to social media, and people seem to be attracted to the movie's potential.
Google's description of the movie trailer tells viewers the plot follows Barbie's life "after being expelled from Barbieland for being a less than perfect-looking doll" as she "sets off for the human world to find true happiness." 
I personally don't have high expectations for this movie; I believe the casting choices are questionable, and the trailer makes the movie seem tacky and uninteresting. 
The setting of the movie looks like something straight out of a cartoon, and though that may be the goal, I don't see its appeal. 
I simply can't tell if this movie is supposed to be a coming of age or a comedy. 
As someone who has seen the show Barbie Dreamhouse Adventures, I expected something different in the idea of the film.
"I think the characters are very confusing and I'm mad that the plot of the movie seems nothing like the show," said Senior Aaliyah Scott.
Sometimes it's best to leave something that's original and authentic alone, rather than trying to elevate it into something it's not.
However, Senior Vanessa Vega said, "I personally think it looks interesting and I will definitely be seeing it".
If I were to recreate the film myself, I would execute it in a way where teens who played with Barbie dolls in their youth can relate to.