Capture It All-Photo Club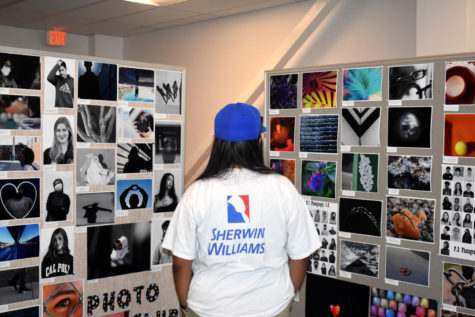 At Sunnyslope High School, a senior's dream is to take the Advanced Photography class.
 It's highly sought after, filling up almost immediately each year. 
Many people request it, meaning the spots often go to seniors then extra spots trickle down. 
For the other students in the school who still want this experience, Photo Club is available for them with open spots to fill. 
This was Senior and President Ellie Frye's experience. She joined the club her freshman year because she couldn't yet take the class.
Frye said, "I originally joined the club because I had a strong interest in photography, but I couldn't join the class as a freshman." 
Her love for photography is what sparked her interest, and is what led to first year role as President.
Club Advisor Michelle Pisarcik inherited the club after teaching for 11 years-turning it into a CTSO. 
A CTSO is a career and technical student organization, meaning you can get college credits just by participating in the club! 
This helps kids build a college resume and to get experience for their exciting futures ahead. 
Photo Club is also another option to express yourself and to form ideas with others. 
Sophomore Alexa Sanchez Baylon said, "We come together to form ideas and have photo competitions."
Photo competitions bring an edge to the club, helping them to sharpen their skills and choose a collective favorite. 
She also wants people to know that they should join because "photo club is a great way to express yourself."
Along with visiting the Phoenix Art Museum in the past, this year brings more opportunities for everyone. 
Frye said that the club doesn't "have any field trips planned out at the moment, but a few ideas that we have are the Botanical Gardens, the Phoenix Zoo, and Tempe beach park."
Frye said "these are places that have great photo opportunities for everyone in the club." 
The club is all about inclusivity and growth for all that are willing to put in the work and effort.
Even with all the fancy and new trips planned, people cherish the tradition of going to the state's museum. 
Frye said her favorite memory was "definitely going to the Phoenix Art Museum. We got to see all the different kinds of art including fashion design, photography, and more." 
This is what Baylon referred to as well.
Photo Club gives you the opportunity to bond with others while preparing for your future.
Your donation will support the student journalists of Sunnyslope High School. Your contribution will allow us to purchase equipment and cover our annual website hosting costs.