Theatre Club Gets Into Character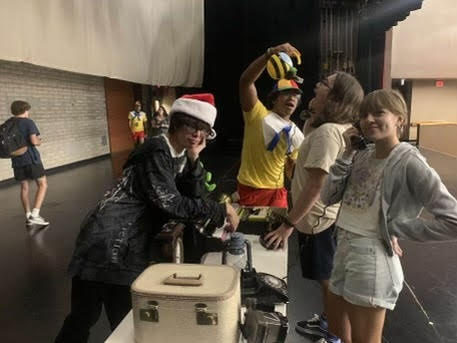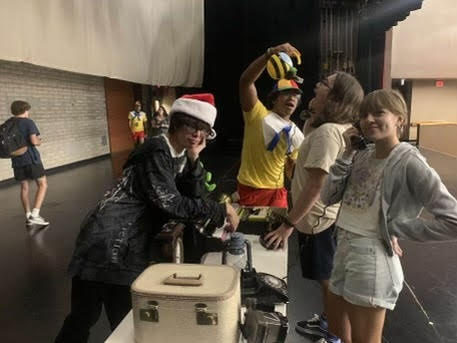 Have you ever seen a play or performance and said, "Hey, I want to do that too," but didn't know where to start?
Well, you're in luck because Sunnyslope Highschool has its own fully-fledged Theater program.
Theater Club is a group of dedicated individuals that are determined to create truly artful performances. 
The club, run by Mrs. McDonald, is almost like a family. 
What they do is with no doubt hard work, but their support system is one to attest for. 
Overall, the club is a wonderful opportunity to have a creative outlet and to work with an amazing cast and crew. 
It's also a great social opportunity as well.
Furthermore, being in theater is deeply fulfilling to the people that are in it, and they work tirelessly on their projects to put on the best performances possible.
Senior Morgan Pinkerton said, "The most fulfilling part is the community because you get to meet a lot of really interesting people. And we're all very supportive of each other."
Not everyone in theater is on the same skill level when it comes to acting, and that's completely okay. 
There are people in theater who don't even act at all. 
Pinkerton said, "there's so much diversity within the group because you have actors who might be more comfortable on stage and then some actors who are less comfortable. And then you have tech crews, which are just amazing."
Other than that, being in theater is just plain fun. 
Even if you don't have the most experience acting or working in production, it is welcome to people with all skill levels.
Pinkerton said that "the most fun part is finally seeing it all come together and like those few minutes before the curtain opens just knowing that you spent so much time on this and it's going to turn out great."
However, the wonderful productions theater club puts on will always come with challenges. 
Pinkerton said, "the most difficult part is just having to get through the initial struggles, like every production, there's going to be a lot of stress, but it's nice that we have a lot of support to help us through that."
Theater club's upcoming production is of 'Fools' by Neil Simon which is a comic fable that takes place in a small town in Ukraine called Kulyenchikov. 
The play is about a teacher named Leon Steponovich Tolchinsky who takes on the task of educating a girl named Sophia. 
Your donation will support the student journalists of Sunnyslope High School. Your contribution will allow us to purchase equipment and cover our annual website hosting costs.