Super Sluggers Slide Into Slope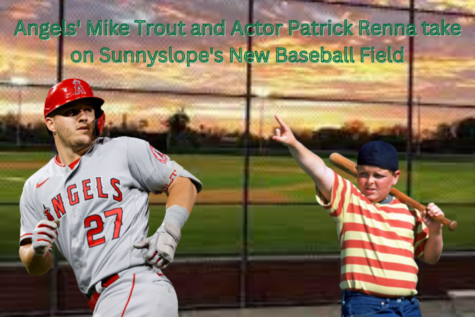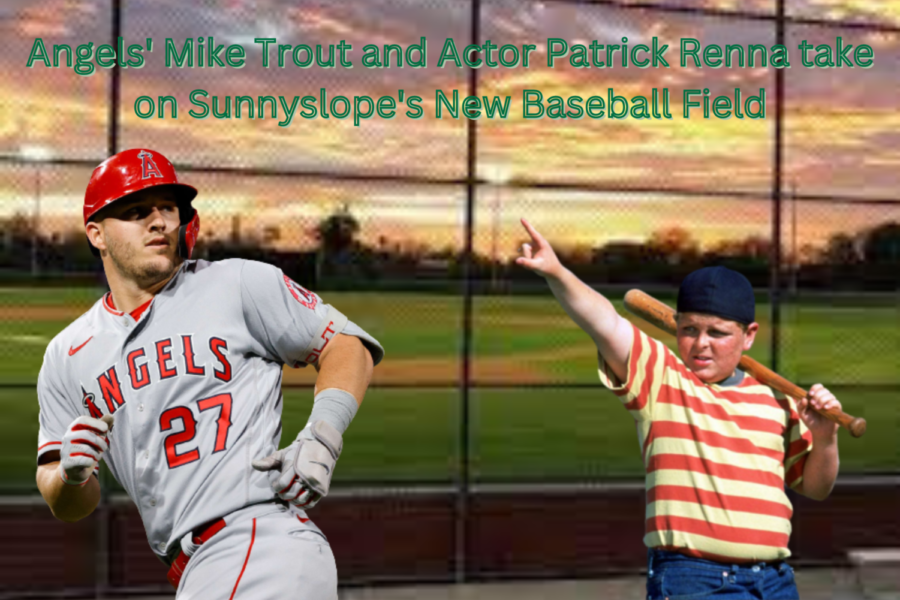 Sony Interactive Entertainment filmed a commercial for their upcoming game, MLB 9Innings at Sunnyslope High School last week according to eyewitnesses at Sunnyslope High School. 
They used Slope's newly renovated baseball field to film their new commercial. 
"It was really cool that they had famous baseball players at Slope," said Freshman Nora Lazare.
Not all students had this reaction to the filming of the commercial on campus.
Freshman Quinlyn Hansen said, "I had to change my walking routine to one of my classes because of the filming."
She wasn't the only student to have to deal with the strict restrictions on campus.
Freshman Natalia Lewenstein said that, "In P.E. we had to walk all the way around the gym so we could avoid that area."
This was a precaution because the player and actor on campus, Mike Trout and Patrick Renna, were at the shoot. 
"I think that it was a cool opportunity to have Mike Trout and Patrick Renna come to our school," said Freshman Darren Desmond Jr. 
Not only were the students at Slope starstruck, but the baseball players were also excited to play on the same field that baseball legends shot their commercial at.
"I think it's cool that they chose to film it at our school," said Freshman Jake Woods.
Although students were in awe of the retired MLB player, Mike Trout, others were happy to see a character from their favorite childhood movie, The Sandlot.
Freshman Paloma Nieto said that she loved The Sandlot when she was younger and was shocked to hear that an actor from said movie was at her school.