The Foresters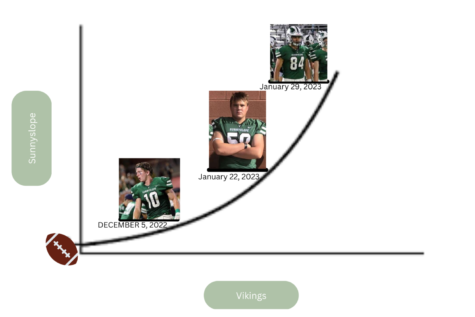 The relationships formed on a high school football team create a brotherhood between strangers; however, like all good things, this brotherhood must come to an end after that fourth year of ball. 
That brotherhood; though, is something that Seniors Preston Mosher, Matthew Krueger, and Charlie Fiedler aren't letting go of quite yet as they travel to Lake Forest University in Illinois to play together.
"It was a better education, and it just felt different when I was on campus there and I knew I could make something special there for myself and for the team," said Krueger. 
The opportunity to play at the next level is very special and one that only few athletes get, but almost all athletes dream of playing at the next level.
Mosher said, "I've wanted to do this since i was little, so its something I've accomplished and it means the world."
This feeling of something special led to all three of them having Lake Forest high on their list of schools, but the fact that Lake Forest was around for so long helped, too.
Fiedler, who first reached out to the university last summer and went on a visit there around that same time, was finally offered after the season and said "I knew that was just where I wanted to play and committed right away."
However, living in a brand new state is certainly something that adds some nerves to the trio's situation, but it also brings something to look forward to. 
"I'm excited because I'm tired of the Arizona heat and am excited to play football somewhere new," said Krueuger, "And it will be great to have Preston and Charlie and all the other Arizona players going to Lake Forest."
While moving on to new things is something that all three of these football players are excited for, there are some parts of Sunnyslope they will miss.
"I'm gonna miss the people," said Fielder, "It's gonna be a whole new thing and there are going to be people I'm never gonna see again, which is just crazy to think about, but it is what it is."
So while they won't miss the Arizona heat it will certainly feel like they're leaving a whole family behind that they made over the last 4 years in high school.
Indeed they will miss the people here at Sunnyslope, and the students here can't wait to see how special of a story will be written by Mosher, Krueger, and Fiedler when they head off to Chicago.